Wayfare is an Art of the Kithain.
Overview
Edit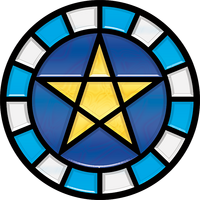 The Art of Wayfare deals with a changeling's ability to move through space. This involves bouncing and covering far distances, speeding forward on feet that move impossibly fast, and even teleporting from one place to another. The Eshu have a deep connection with this Art, though as it is a common Art, any can learn it. In some freeholds, the nobility has come to fear the power of Wayfare, and may act to make it somewhat harder to come by.
Cantrips
Edit
Hopscotch - Produce an impossible leap, either up or down, and suffer no damage from the resulting collision.
References
Edit
Community content is available under
CC-BY-SA
unless otherwise noted.