Traditionalist is a political Impulse of the Sidhe.
Overview
Edit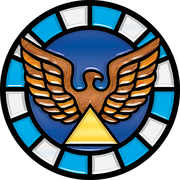 It is a common misconception that, the only Traditionalists left among the fae are the sidhe
nobility
. In fact a sizable portion of the
commoner
populace (known as
Conservatives
) is also highly orthodox in outlook. The ethos of the Traditionalists goes back to the closing days of the
Age of Legends
. Traditionalists believe strongly in the right of kings and in the inherent leadership abilities of the sidhe. Traditionalist loyalties are particularly prevalent among the sidhe,
trolls
,
nockers
, and
boggans
. The
Beltaine Blade
is made up entirely of the most-reactionary, of this philosophy.
References
Edit
CTD. Nobles: The Shining Host, pp. 41-42.
Community content is available under
CC-BY-SA
unless otherwise noted.