Stultify is an Agenda of the Dauntain.
Overview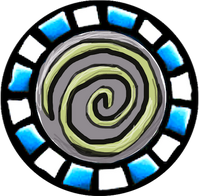 Stultify is the Dauntain Agenda of changing worldviews, replacing the childlike mindset of changelings and those who associate with them with one that is worldweary and task-oriented. Only the Dauntain practice this or any Agenda; if any Kithain attempts to learn it, the amount of Banality that having it opens them up to will quickly cause their condition to deteriorate.
Agendas
References
CTD. The Autumn People, pp. 81-82.