In the common parlance of the Hsien, Shui Tan is Water Alchemy: a branch of Wu Tan that deals with the element of water and its correspondences.
Overview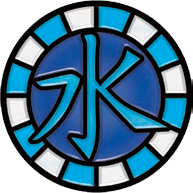 The Shui Fu, or Ministry of Water, is the most powerful, subtle, but inefficient force in the Middle Kingdom. Masters of Water are dreaded and venerated but most serve out of fear.
Water is one of the most powerful elements. It encompasses all things liquid and gaseous: clouds, methane, water, blood, etc... Water is inherently vital yet dangerous and deceptive. It also controls winds and storms, but not lightning.
Water Soul
The Water Soul encompasses a person's faith in others and in the powers of the universe. It also corresponds to fidelity and confidence and its attributes are Manipulation and Stamina. Capitalists, Crime Lords, and those who love to be the objects of loyalty and power have great water souls as do the truly faithful.
Communing with the Water Soul helps gauge a person's loyalty, confidence, etc... Diminishing that soul can destroy confidence in self and others or make one more likely to be unfaithful. Enlarging the water soul makes your followers ever more loyal to you or your cause.
Attributes
Fortunes
I Chih
For more information on I Chih systems, see the page Wu Tan.
Level 1: The Prodigal Tongue
Level 2: Command Elemental Vassal
Level 3: Raiment of the Elements
Level 4: Awaken Elements
Level 5: Master the Elements, Throne of Jade
References
CTD. Land of Eight Million Dreams

, pp. 14, 98-99, 116.