m

m

 

Line 1:
Line 1:
 

The '''Kingdom of Flowers''' is a [[Kingdom (CTD)|Kingdom]] of the [[Kithain]] in the [[Netherlands (WOD)|Netherlands]].

 

The '''Kingdom of Flowers''' is a [[Kingdom (CTD)|Kingdom]] of the [[Kithain]] in the [[Netherlands (WOD)|Netherlands]].

 

==Overview==

 

==Overview==

 
+

[[File:Netherlands Flag.png|thumb|220x220px]]

 

Ruled by [[King (CTD)|King]] '''Picolette''' of [[House Gwydion]], the Kingdom of Flowers includes all of the Netherlands. [[Commoners]] find a welcome here from the court of King Picolette so long as they have only peaceful intentions.

 

Ruled by [[King (CTD)|King]] '''Picolette''' of [[House Gwydion]], the Kingdom of Flowers includes all of the Netherlands. [[Commoners]] find a welcome here from the court of King Picolette so long as they have only peaceful intentions.

 
 
Line 9:
Line 10:
 

# [[C20]]. '''[[Changeling: The Dreaming 20th Anniversary Edition]]''', p. 77.

 

# [[C20]]. '''[[Changeling: The Dreaming 20th Anniversary Edition]]''', p. 77.

 

[[Category:Fiefs (CTD)]]

 

[[Category:Fiefs (CTD)]]

 
+

{{DEFAULTSORT:Flowers}}
---
Latest revision as of 20:02, 4 January 2020
The Kingdom of Flowers is a Kingdom of the Kithain in the Netherlands.
Overview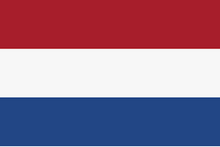 Ruled by King Picolette of House Gwydion, the Kingdom of Flowers includes all of the Netherlands. Commoners find a welcome here from the court of King Picolette so long as they have only peaceful intentions.
Duchies
References
Community content is available under
CC-BY-SA
unless otherwise noted.