The Grand Master is a position of leadership in House Dougal.
Overview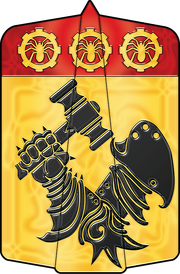 The office of Grand Master of House Dougal is nominally held by Morann and is currently being held until his next reincarnation by Lady Legre. Her Sisyphean job is to summarize the work performed by House Dougal members. All masters must submit written reports of their work and of the innovations of their journeymen. House Dougal's quarterly journal, Achen Press, publishes excerpts from these reports and longer essays on the most innovative and miraculous works of the house. Journeymen can co-author articles in the AP.
Other Dougal Leaders
References
CTD. Noblesse Oblige: The Book of Houses, p. 17.