Discord is an Art of the Adhene.
Overview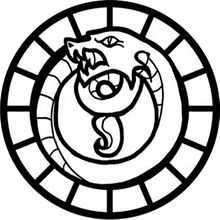 Discord is an Art of maddening and damaging illusions, designed to turn the tide of war, completely ignoring the rules of fair and gentlemanly combat. Though its primary purpose is for fighting, a clever Denizen could find uses for its techniques in other physical pursuits. The Dark-kin are the primary users of Discord, and are so deeply entrenched in it that some fear they learn it in their sleep. Few others ever pick up the Art, and to do so they would suffer grave consequences from Kithain society.
Cantrips
References
CTD: Denizens of the Dreaming, pp. 74-75.