The Bavarian League is a member of the Galacian Confederation.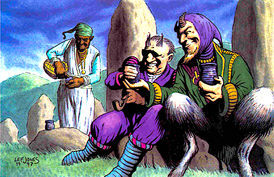 Located in the southeastern part of
Germany
, noted for its beautiful forests (the Bavarian and the Bohemian), as well as the Bavarian Alps, this beautiful land offers much for
commoner
changelings
and is wary toward visiting
sidhe
. Governed by a congress made up of every commoner
kith
, the League answers to a Prime Minister, currently the
satyr
Lorelei Gutwald
.
References
Edit
Community content is available under
CC-BY-SA
unless otherwise noted.